Today, the Virginia Senate advanced SB 35 (Chipping away at state preemption), SB 69 (Handgun Rationing), and SB70 ("Universal" Background Checks) to a final vote. Expect these to be on the floor calendar for tomorrow. SB240 (Red flag bill) was passed by for the day as there were multiple substitutes to consider. Continue to contact your senators and urge them to oppose all of these bills, even if your senator is anti-rights. They need to hear from gun owners to know we opposed these bills.
For those planning to come to the annual Lobby Day at the Capitol on Monday, Governor Northam announced a temporary state of emergency beginning Friday extending to Tuesday morning, that includes a ban on firearms and other items that could be used as weapons on Capitol Grounds. He has also reduced the number of entrance points to one for Monday. All attendees will be required to enter through the entrance at 9th and Grace Street.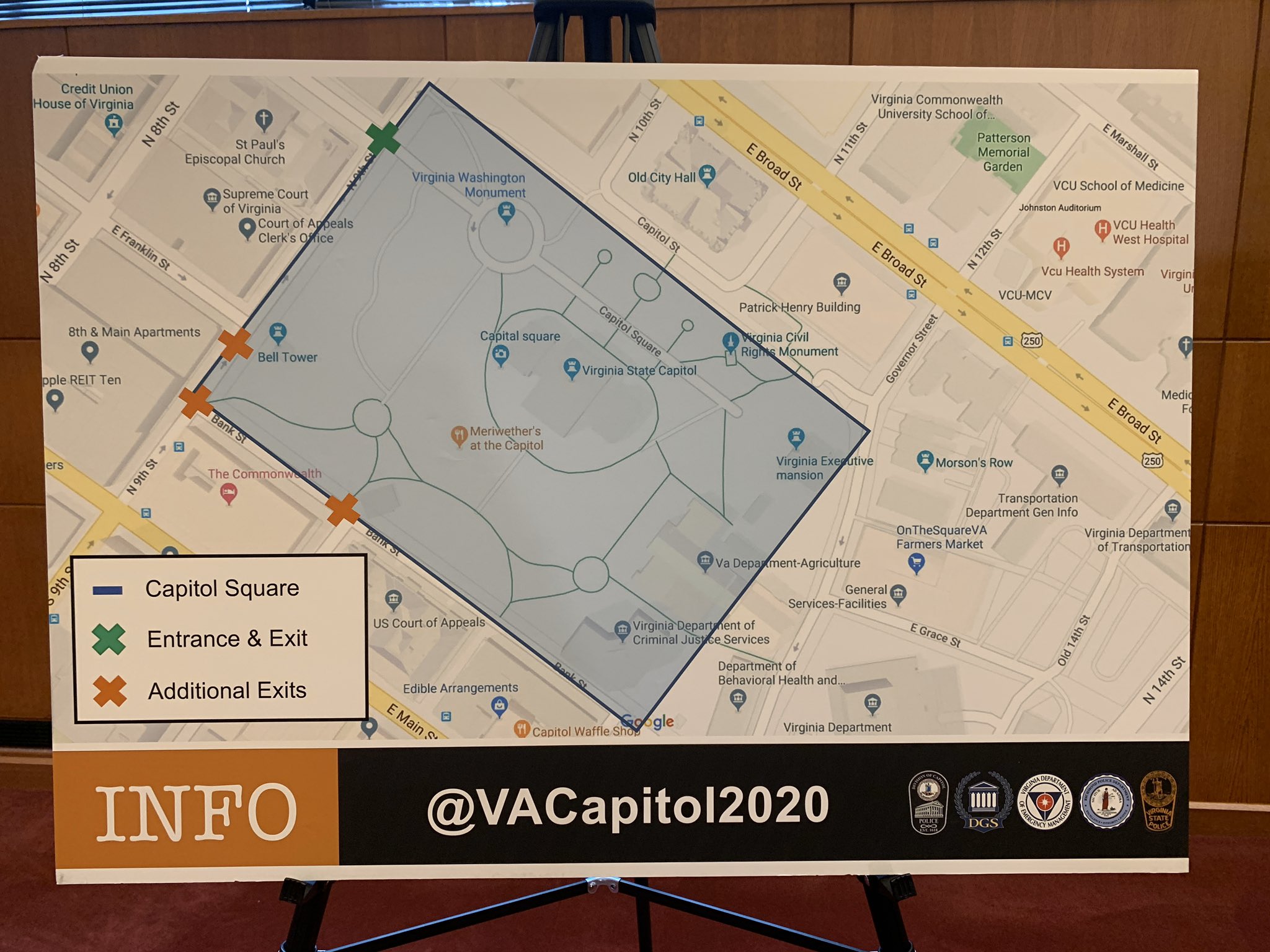 Photo by Mel Leonor, @MelLeonor RTD Reporter
There will also be multiple road closures:
1) West bound traffic on East Main St. from North 14th St. to North 9th Street. Alternate routes will be Canal Street or the Downtown Expressway.
2)North bound traffic on N. 9th Street from East Cary to E. Broad Street will be closed. Alternate route will be N. 7th Street.
3)East Grace Street between N. 8th St. and N. 9th St. will be closed to all traffic.
4)East Franklin St. between N. 8th St. and N. 9th Street will be closed to all traffic.
Please be aware of these changes and plan accordingly.