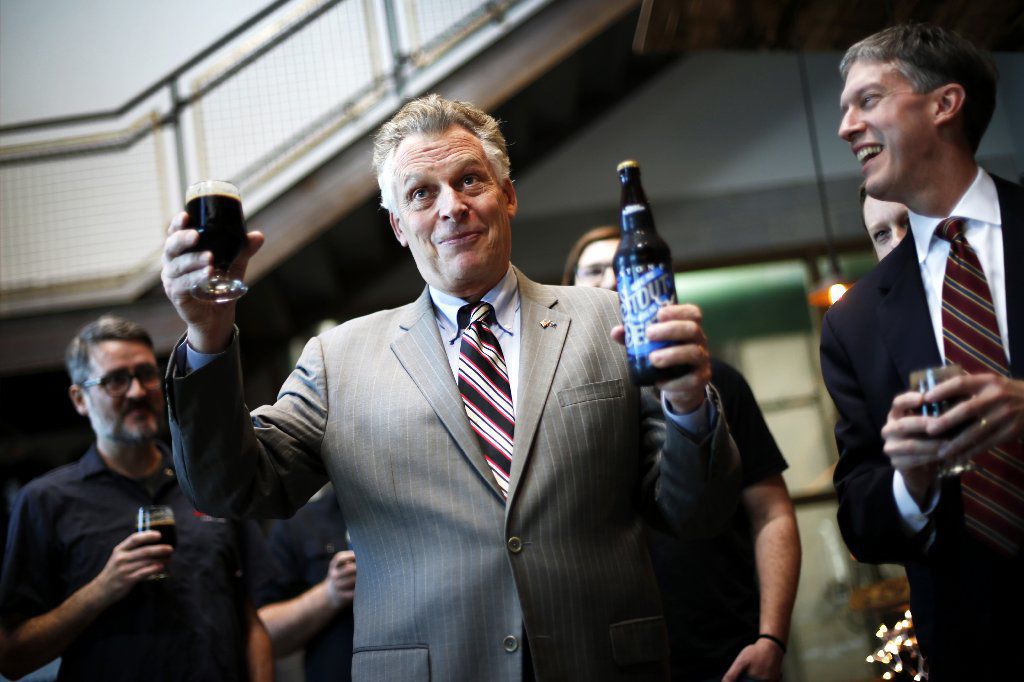 Photo by Richmond Times-Dispatch
In the final day to act on 2017 legislation, Governor Terry McAuliffe sent back an amendment in the nature of a substitute to SB 1023, Senator Richard Stuart's bill to protect the privacy of Concealed Handgun Permit (CHP) holders when they are traveling in states that do not have reciprocity agreements with Virginia. The Richmond Times Dispatch has
more
:
In a statement announcing the proposal, McAuliffe, a Democrat, cited a 627-count indictment that charged 22 Virginians with running more than 200 guns bought in Virginia north to New York and selling them to an undercover officer. One of the suspects was overheard on wiretaps mocking Virginia's gun laws, saying he could buy as many guns as he wanted.

McAuliffe said in a statement: "One-handgun-a-month was enacted almost a quarter century ago to counter Virginia's shameful reputation as the gun-running capital of the East Coast. Five years ago, the General Assembly took the ill-advised step of repealing this commonsense limitation. As a result, Virginia is once again becoming the go-to state for criminals to purchase weapons in bulk."

The governor's proposal elevates the repealed law as a political issue in an election year, but it will likely face a hostile reception when the General Assembly reconvenes for the April 5 veto session.

McAuliffe is seeking to tack his amendment onto Senate Bill 1023, sponsored by Sen. Richard H. Stuart, R-Stafford. Stuart's measure would bar sharing information regarding Virginia concealed-handgun permits with law enforcement in states that do not recognize a Virginia concealed-handgun permit as valid. The bill already passed both chambers of the General Assembly.

Stuart called it unfortunate Monday evening that he hadn't seen the amendment. The governor's office announced it late Monday afternoon.

"I also find it unfortunate that the governor chooses to place his priorities with New York City instead of the citizens of Virginia," Stuart said in an email. "This bill was to protect Virginians that are in lawful possession of a firearm from being arrested by out-of-state jurisdictions that don't give reciprocity to our concealed-carry permit. The bill very simply is designed to protect the people that are playing by the rules."
Delegate Todd Gilbert is correct that this is just a political stunt. SB1023 passed by veto proof margins in both the House of Delegates and the State Senate. It is not clear those margins would have held had McAuliffe just vetoed the bill but he clearly wanted to try and continue to score political points off of the New York gun traffickers a couple weeks ago. The amendment has little chance of succeeding.
I'll be on NRATV talking more about this with Cam Edwards of NRANews
Cam and Company
at 2:40 today.
Update: Yesterday's discussion with Cam Edwards: