On Monday I had the opportunity to speak at the monthly meeting of the
Middlesex Shooting Sports Club
(MSSC). What a great group of folks. Late last year I received an email from the club President, Barbara Wallace, asking if I was available to speak at one of the clubs monthly dinner meetings. I don't get to do this as often as I would like but my schedule for March worked out and I replied that I would be happy to speak at the club.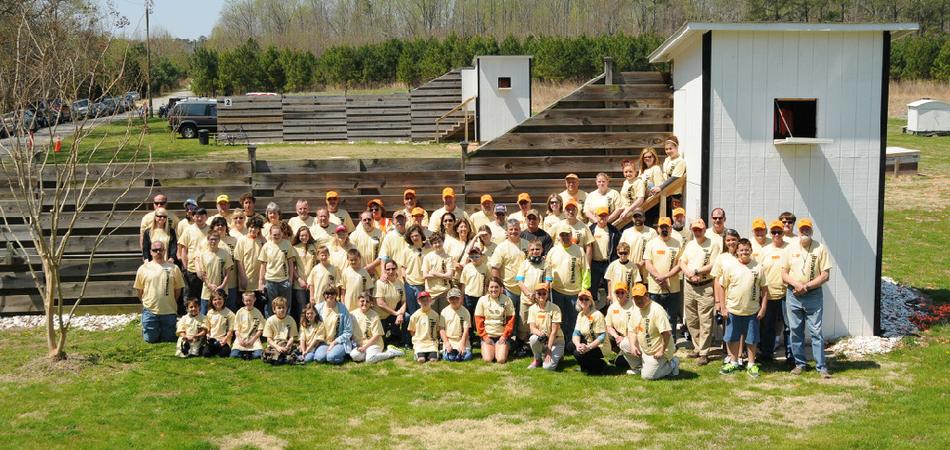 Photo Courtesy of MSSC
The club is located in Middlesex County on 62-acres and has 32 covered firing points for rifle and pistol shooting. It also has two regulation skeet fields, regulation trap, doubles trap, wobble trap and sporting clays 5-stand. There is a 3600-square-foot clubhouse which is used for social and educational events. The club is nestled in the midst of natural woodlands which is maintained by the club for wildlife habitat.
I've always said whether it's an NRA Annual Meeting or some other venue, some of the nicest people you meet are folks that participate in the shooting sports, and members of MSSC are no exception. I had the opportunity to sit at a table with a couple that live in western Henrico, Diane and Ed, and Diane is a retired Chesterfield County Schools employee so we had a lot to talk about, as I live in Chesterfield. The meeting room was full to capacity, and not just because they were going to enjoy a great dinner of ribs, chicken, seasoned potatoes, coleslaw, and various desserts. This club is made up of men and women who love to shoot. They had just held a new member orientation on Sunday and they had 28 people in attendance. The club is very active in putting on Women on Target clinics and they have an active youth marksmanship program. All you have to do look at the photo above and you will see this is a club that is doing things right.
In my remarks I talked about the future of the shooting sports, how women are the fastest growing segment of the firearms community, and I laid out the political landscape that we face in the General Assembly and the upcoming elections. Club member Macey White reinforced some of the points I made on the political topics during the Q & A portion of my remarks. Besides being a member of the club, Macey is also a VSSA Life Member.
I can't say enough good things about this club and the members. I'm happy that I had the opportunity to spend a couple of hours with them.