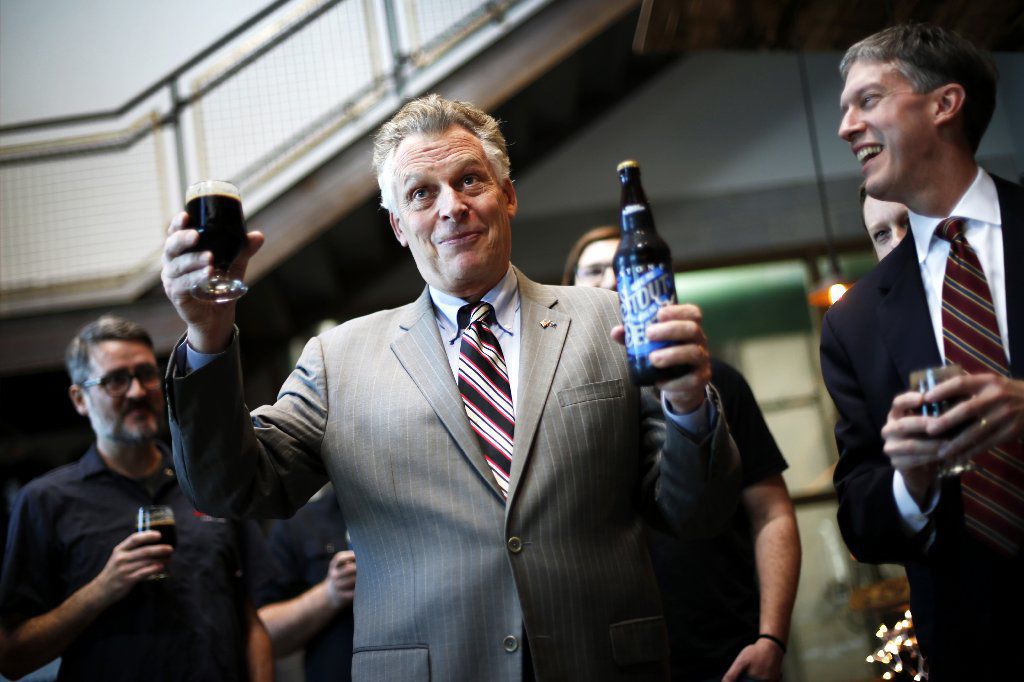 Photo by Richmond Time-Dispatch
*Note: This post has been updated below to reflect current status of the legislation after it was originally posted.
Update: Governor Terry McAuliffe has
vetoed
important self defense legislation. The bills are:
HB1852/SB1299:
Carrying concealed handguns; protective orders,
Authorizes any person 21 years of age or older who is not prohibited from purchasing, possessing, or transporting a firearm and is protected by an unexpired protective order to carry a concealed handgun for 45 days after the protective order was issued. The bill provides that if the person issued the protective order applies for a concealed handgun permit during such 45-day period, such person will be authorized to carry a concealed handgun for an additional 45 days and be given a copy of the certified application, which shall serve as a de facto concealed handgun permit.
HB1853/SB1300:
Victims of domestic violence, etc.; firearms safety or training course,
Creates the Virginia Firearms Safety and Training for Sexual and Domestic Violence Victims Fund. The bill provides that the Department of Criminal Justice Services may distribute funds from the Fund to reimburse an entity that offers a firearms safety or training course or class approved by the Department free of charge to victims of domestic violence, sexual abuse, stalking, or family abuse.
SB1362:
Carrying concealed weapons; exemption for nonduty status military personnel.
Provides that a member of the Virginia National Guard, Armed Forces of the United States, or Armed Forces Reserves of the United States in a nonduty status may carry a concealed weapon wherever such member may travel in the Commonwealth, provided that such member is carrying his valid military identification card.
McAuliffe has until midnight Monday to act on the following bill:
SB1023:
C
oncealed handgun permits; sharing of information.
Prohibits sharing of information regarding Virginia concealed handgun permits in the Virginia Criminal Information Network with law enforcement in states that do not recognize a Virginia concealed handgun permit as valid in the state. The bill requires the Department of State Police to maintain and publish online a list of states that recognize a Virginia concealed handgun permit as valid in the state. The bill does not create a private cause of action.
The Governor has previously vetoed bills similar to HB1853/SB1299, and SB1023. You can contact the Governor's office and urge him to sign SB1023 at 804-786-2211
or by email by clicking
here
.